Note: This post is also published on steemit, which is the platform we're using this semester in my Non-Profit Management class.
Through the #explore1918 tag, my classmates and I have been looking at different parts of what was going on in 1918. We've covered huge events like the Spanish flu and the end of WWI, to topics with huge legacies like the first Tarzan film, to parts of daily life like cooking and music.
But what would this project look like if we were living in 1918, and our assignment was instead to #explore1818?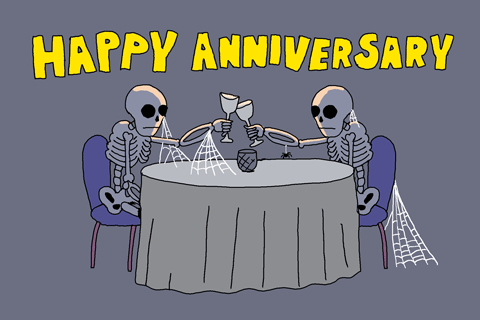 How did I do this?
To see what those living in 1918 were learning about 1818, I searched for mentions of "centennial" in national newspapers. However, this brought up a lot of news stories about organizations that simply have "centennial" in their name.

In addition to the Washington Centennial Lodge, I also found Centennial Baptist churches, and even the Boston Centennial Mining Company.
So what were the actual centennials?
After filtering out the proper nouns, I was left with a large collection of what 100-year anniversaries people were celebrating:
The statehood of Illinois in December 1818, which was being prepared for throughout the year, and had celebrations including the Illinois Centennial Exhibition and the unveiling of a statue of the first governor;
The first diplomatic mission to Argentina on February 28, 1818, which was celebrated by American Ambassador Stimson and Foreign Minister Pueyrredon;
The founding of the Protestant Episcopal Educational Society in Virginia, an early seminary, the centennial of which was celebrated by a speech by Reverend Randolph H. McKim on how seminarians supported "the Great War";
The Battle of Maipú, a decisive victory by South American revolutionaries against Spanish forces during the Chilean War of Independence;
The first steamship was launched from an American port, and in 1919, the ship sailed from Savannah to London in 25 days, 18 of which used steam power.
And in the Philadelphia area?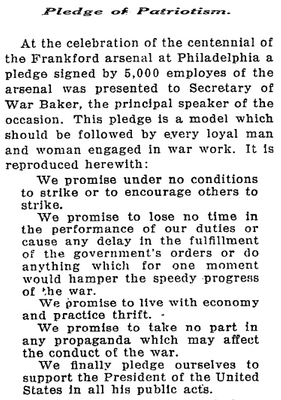 The Frankford Arsenal had its centennial, and workers celebrated by… pledging their anti-union loyalties to the arsenal?
The city of Lancaster turned 100 years old. A gigantic celebration had been in the works for several years, but with the Great War raging, the city opted instead for a single day of speeches and a choir performance;
Similarly, the Cumberland County Medical Society, reporting out of Bridgeton, NJ, decided to postpone its centennial celebrations due to wartime conditions;
Fall brought the centennial of public schools in Philadelphia, though this acknowledgment focused on the school system's shortcomings, as an influx of families looking for war work in Philadelphia worsened a previous shortage of teachers;
The First Baptist Church in Haddonfield, NJ celebrated with a canceling of the church's debt and the publication of the church's history;
James E. Erichson, a veteran of the Civil War now living in Sewell, NJ, turned 100 years old and said he hoped to celebrate his birthday with an American victory during WWI.
Many more important things happened in 1818, plus unimportant things that are still important to learn about. This exploration could be continued through alternative search methods, since centennial celebrations might use different terminology.
If you were living in 1918, what would you want to know about life in 1818? How are these questions different than our interests in 1918?